WELCOME TO ALL CREATURES PET HOSPITAL
YOUR VETERINARIAN IN COLLIERVILLE, TN
CALL US AT 901-853-4220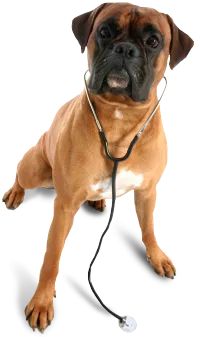 Pet Emergency? Read no further and call us right away!
All Creatures Pet Hospital is located between Collierville and Germantown near Memphis, Tennessee. We offer a full-service facility and are able to care for a wide variety of pets including dogs, cats, birds, reptiles, and small mammals such as rabbits, ferrets, and guinea pigs. We strive to provide personalized service and we're on a first name basis with many of our clients. We also think you'll like being able to see the same doctor each and every time you visit!
Dr. Ralph Pope has practiced in the Memphis area for over 40 years and takes his patients' health care as seriously as their owners do. We also think you'll enjoy working with our staff members, who are all animal lovers and are caring and conscientious people. We look forward to meeting you and hope you'll feel free to call or visit when making your decision about your pet's health care provider.

At All Creatures Pet Hospital, we treat your pets like the valued family members they are.
Ralph Pope
Collierville Veterinarian | All Creatures Pet Hospital | 901-853-4220
2050 W. Poplar Ave. #106
Collierville, TN 38017